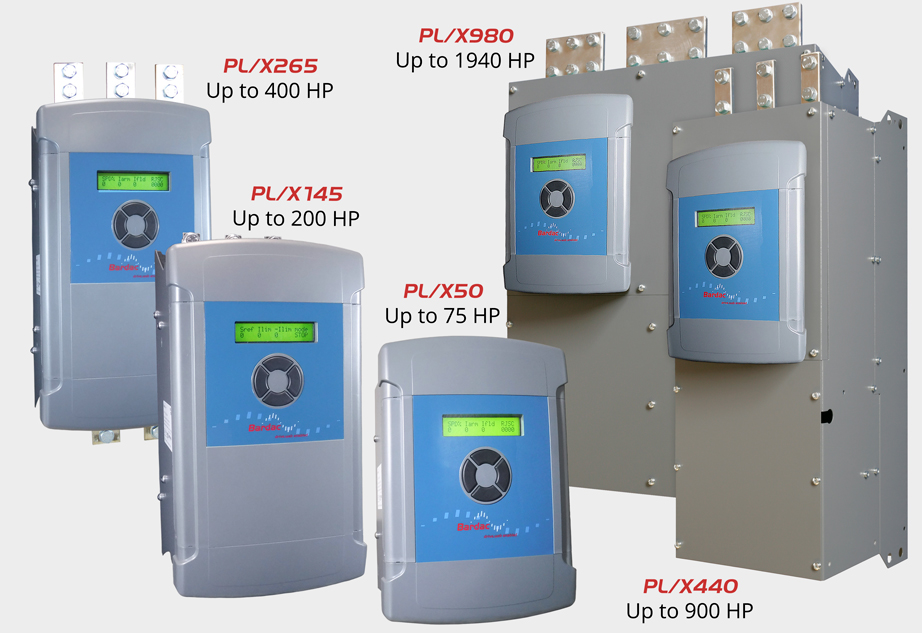 basicDRIVE - High Performance Digital DC drives to 2000HP+

powerDRIVE - basicDRIVE with power component package
Standard Features:
Total digital control
Basic peer-to-peer link
40 character backlit display
Friendly, easy menu structure
Modern, compact packaging
Extensive, flexible, plug-in i/o
RS232 serial port
Easy configuration saving & cloning
Built-in automatic field controller
Built-in programmable control functions for PID, winders, orientation, etc.
Tach, encoder & arm volts feedback
Easy reliable autotune
UL, C-UL, CE
Optional Features:
Peer-to-peer Ethernet communications
drive.web programmable control
ModbusTCP & EIP over Ethernet
ModbusRTU RS485 serial port
Devicenet
Profibus DP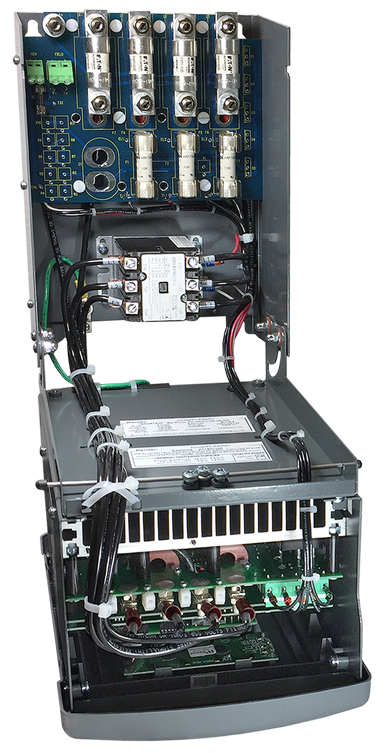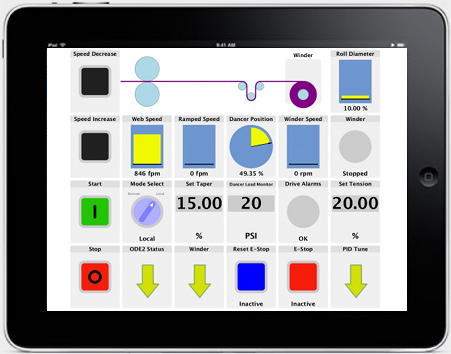 PL ... very smart drives!
The drive.web automation technology uses distributed control over Ethernet to provide cost effective systems integration for systems of any size or complexity.
- savvyPanel Touch -

Easy, high resolution, NEMA4, touch screen operator stations.
Also run savvyPanel on PCs or roam on iOS devices!
- drive.web smart automation -
Powerful programmable control functions
Peer-to-peer over Ethernet
Smart iPad or touch screen PC operation
Easy system wide Internet access

powerDRIVE Packages
PL/X DC drives up to 1250HP+ are available in compact
powerDRIVE
packages complete with:
Main contactor
High speed 3-phase line fuses
High speed armature fuse
High speed control/field fuses
Line filter (100HP & up)
Optional motor blower starter (100HP & up)
Contact
Bardac Corporation
Address:
40 Log Canoe Circle
Stevensville, MD 21666
Phone:
(410) 604-3400
Toll Free:
1-888-667-7333
(1-888-ON SPEED)
Fax:
410-604-3500
email:
info@bardac.com